FIVE TIME WINNER OF NEw York Magazine's BEST OF NEW YORK
White Glove Elite has been leading in service since the 90's, winning New York Magazine's prestigious Best of New York award in 1998, 1999, 2000, 2002, and 2004. In 2005, the magazine awarded the company with the honor of Classic status in 2005.
White Glove Elite has been featured in a number of other publications including The New York Times, Family Circle, Time Out New York, and Martha Stewart Living.
The company has also appeared in articles on popular websites like Urban Daddy and Woman's Day.
FIVE Time winner of Angie's List SUPER SERVICE AWARD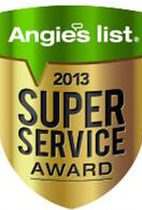 White Glove Elite received Angie's List's Super Service Award in 2007, 2008, 2013, 2014 and 2015. Visit White Glove Elite's profile on Angie's List to read reviews, write a review, and see why White Glove Elite is the best in the business!
ONLINE REVIEWS
You can find White Glove Elite on Yelp, Google+, Yahoo!, Angie's List, CitySearch. Read reviews written by our clients, and see why we're the best.