how it all started…
White Glove Elite is a Domestic Services Agency serving New York City since 1992.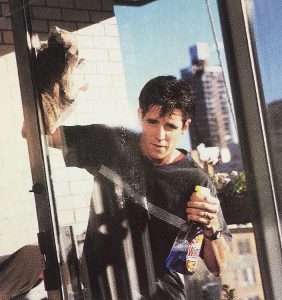 White Glove Elite began as an adjunct to owner Jim Ireland's acting career. While cleaning apartments in NYC to make ends meet, Jim's strong work ethic garnered more clients than he could serve alone.
Jim began White Glove Elite in 1992 with two referred cleaners. By word-of-mouth and unsolicited media reviews, White Glove Elite's pool of cleaners grew to over two hundred by the year 2005.
We could not have maintained our "Best of New York" status without standing behind our work with an excellent track record for customer satisfaction. Since we opened our doors in 1992, we have referred cleaners to over 96,000 jobs.
White Glove Elite carefully screens all professionals prior to referring them to our clients. We maintain specific ratings of each referred cleaner based on their history of customer satisfaction and we use that information to recommend the best cleaner suited to the specific needs of each customer.
White Glove Elite is a licensed agency of the Department of Consumer Affairs (license #1407882). All of our referred cleaners are bonded. We also offer up to $5,000 as a courtesy for any uncovered loss experienced as a result of our referral.
---
Our Cleaners
The cleaners referred by White Glove Elite are selected with great care. They are chosen for their abilities, experience, and potential for success.
Following each referral of a cleaner, we collect feedback from the clients regarding their experiences. Clients' feedback helps us successfully refer the perfect cleaner to a client time and time again.
Below are just a few of the fantastic cleaners that are referred by White Glove Elite, along with real client reviews given about each one:
---
Reviews / Awards
5 TIME WINNER OF New York Magazine's BEST OF NEW YORK
White Glove Elite has been leading in service since the 90's, winning New York Magazine's prestigious Best of New York award in 1998, 1999, 2000, 2002, and 2004. In 2005, the magazine awarded the company with the honor of Classic status in 2005.
White Glove Elite has been featured in a number of other publications including The New York Times, Family Circle, Time Out New York, and Martha Stewart Living.
The company has also appeared in articles on popular websites like Urban Daddy and Woman's Day.
7 Time winner of Angie's List SUPER SERVICE AWARD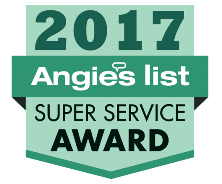 White Glove Elite received Angie's List's Super Service Award in 2007, 2008, 2013, 2014, 2015, 2016 and 2017. Visit White Glove Elite's profile on Angie's List to read reviews, write a review, and see why White Glove Elite is the best in the business!
ONLINE REVIEWS
You can find White Glove Elite on Yelp, Google+, Yahoo!, Angie's List, CitySearch. Read reviews written by our clients, and see why we're the best.