White Glove Elite Founder and long-time house cleaner Jim Ireland shares the following advice to help you on your (hopefully short and successful) journey to find your next home cleaner.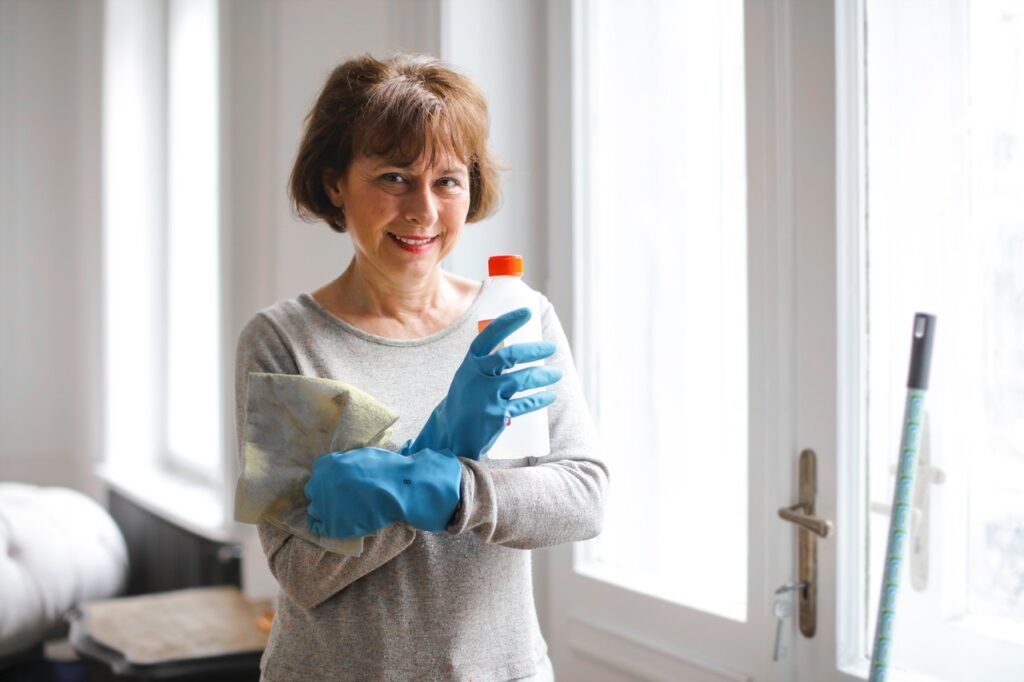 Maid To Order
I usually suggest that people book a cleaner for four or five hours every other week, but if you have pets or a large house, you may want someone more often. It's important to choose a cleaner that charges hourly; a lot of housekeepers will rush through the work if they're paid a lump sum regardless of how long it takes them. You should spend between $18 and $30 an hour, depending on where you live—but no more.
Consider a Service
The best way to find a housekeeper is to ask friends for recommendations. However, if it doesn't work out with your friend's cleaner, you're back to square one. A major advantage of working with a cleaning service is that you can test their cleaners one by one—they can easily send a few different people on different days—and you can choose whoever did the best job. I also think it's important to change people about once a year because over time, a cleaner will figure out how to cut corners. If you're using an agency and want to switch, you don't have to fire anyone; you just tell the service to send somebody new.
Protect Yourself
It's always a good idea to have homeowner's or renter's insurance. Store personal papers in a locked drawer, and password-protect your computer. If you hire a service, make sure it is bonded and insured. That way you'll have recourse if anything valuable is broken or damaged.
Express Yourself
Do you prefer a self-starter or someone who follows directions? If you're home all day, you may want a housekeeper who shows up on time and finishes quickly. If you're at an office, you may not care when he arrives. Explain these preferences when you meet with a cleaner.
Enjoy it
Once you've established a routine, give your housekeeper an additional project to do each time, like scrubbing the kitchen cabinets. A good cleaner will pay attention to what people touch frequently, like the doorknobs and faucets, and will take the time to untangle the hair-dryer cord. After your cleaner leaves, you should always notice something that makes you happy.
The above tips were originally featured in Allure, in an article entitled "How To Hire a Housekeeper". The original article may be found here.
We hope the knowledge on this blog helps you treat your home with care. However, sometimes it's great to have help – otherwise we wouldn't be in business. Book service online today or call us at 212-684-4460 to schedule an appointment with New York City's top-tier housekeepers.