From organization to building good habits, cleaning teaches important life skills.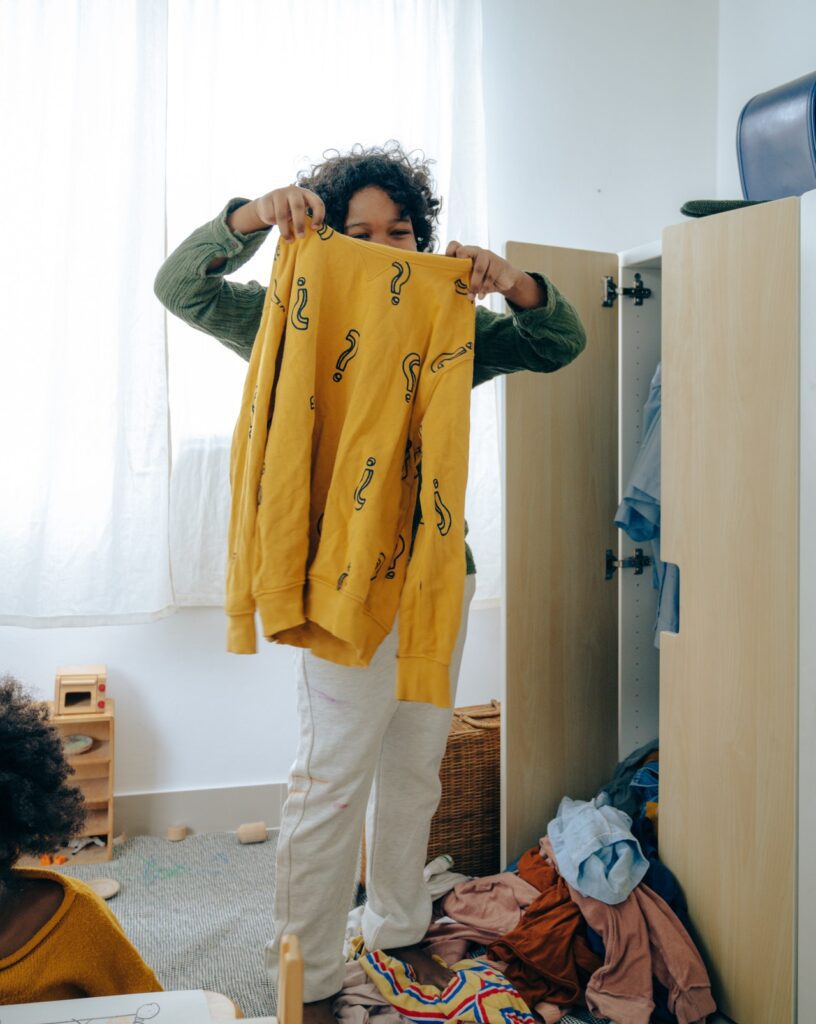 Keeping your children's rooms clean may be simpler than you'd think! Here are 3 simple fixes for helping your children maintain their rooms.
Containers, containers, containers.
Containers give everything a place while still letting your kid be a kid by tossing things in. Separate stackable containers for crayons, colored pencils, paints ,and markers. Bins hold a lot more than open shelves so find bins that fit on any shelves in your kid's room. Under the bed is another good place for bins. My boy has a bin for "guys," a container for small vehicles, a container for space stuff and a container for small toys that don't fit into any of those categories. If you have Legos, get a tackle box, a make-up kit, or a bank of small, hardware drawers of varying sizes. Have your kid keep her Legos in drawers corresponding to their size. Show her how great it is to be able to find the piece she needs because of the order she keeps.
An ounce of prevention is worth a pound of cure.
If a kid has a second toy in his hand then he is done with the first one. He will try like mad to convince you that he isn't done with it because he feels like away means no play. Assure her that he doesn't have to be done with it, but show him how it is just as easy to retrieve it from its "away" spot as it is to find it on the floor where he left it. Show him how, if you're going to put something down, it's often just as easy to put it down where it belongs than to drop it on the floor. (This goes for clothes too!)
Throw a bunch of toys into a box.
This doesn't apply to the current favorite toys, but rather a lot of the other ones. Put the box into some out-of-the-way storage spot (closet, garage, attic). If she asks for a toy from that box, try telling her to play with something else and assure her that you haven't tossed the toy out. In a couple of months, break out the box. It will be like Christmas all over again! Fill the box with a new set of toys and repeat. In each stage of the process, try to identify toys that are no longer played with and try to get her to agree giving them to a specific friend or relative. It's much easier to get her to part with something if she thinks it has a good purpose elsewhere and won't go to waste.
If all else fails, you can always free up your time by booking weekly or bi-weekly services from a reputable cleaning company in your area. White Glove Elite serves many NYC parents who don't regret investing the money in order to have more time to spend with their children.
This article originally appeared on NYMetroParents.com and can be found here.