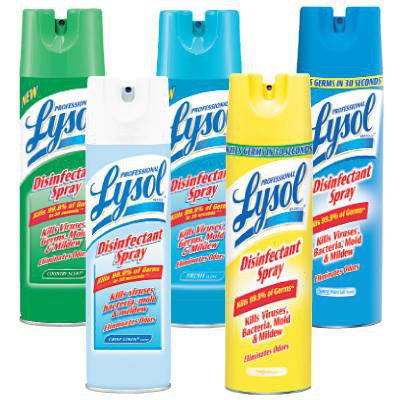 It's best to avoid using too many chemicals in your home. Chemical disinfectants like Lysol can end up having a reverse effect and disrupt the balance of both good and bad bacteria in your home. Try this recipe for a non-toxic, homemade disinfectant:
All that's needed is your standard dish soap, vinegar, hydrogen peroxide and 2 spray bottles.
1. Clean area with soap and water
2. Spray a mist of vinegar
3. Spray a mist of hydrogen peroxide (do not mix with vinegar)
4. Let the area air dry for 10 minutes
5. Wipe down with a damp paper towel.
Testing out our cleaning tips? We would love to hear your thoughts!